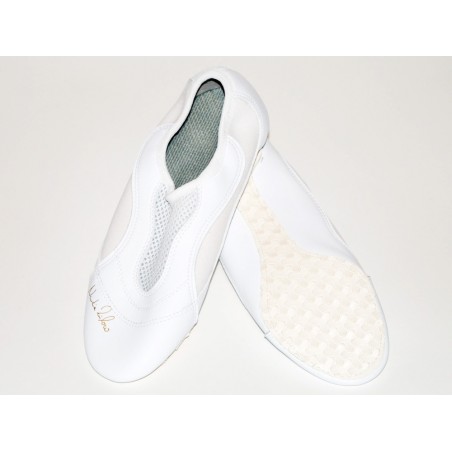  
Nadia Zülow - White
VAT included
Delivery: 1 to 14 days
Professional shoe designed by the world champion Nadia Zülow.
They are made in a sporty style, in modern and lightweight materials.
They have a tight heel with extra heel padding, that gives the shoes a tight fit, and great support.
The sole have small studs, and runs under the entire foot, so you will have a good grip, regardless of how you stand on the horse. These shoes are a good choice if you have many standing exercises in the freestyle or for instance want to make a leap on the horse.
Do you have a question?
Contact us here

Denmark
Free shipping for purchases over 70 €

North and west EU
Free shipping for purchases over 140 €

Norway/Rest of Europe
Free shipping for purchases over 280 €
Does not apply to barrels and handles