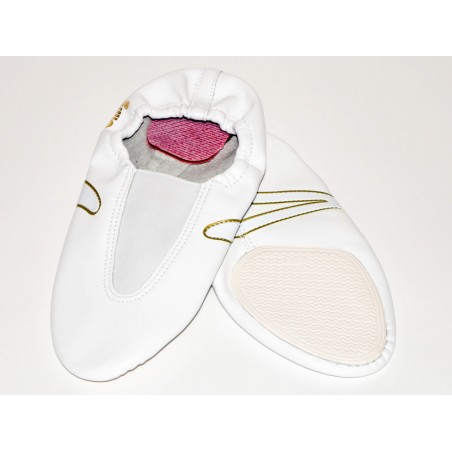  
Lindqvist Pro - White
VAT included
Delivery: 1 to 14 days
White shoes made of leather, with a good fit around the foot.
They allow complete freedom of movement, and are the most flexible shoes on the market. This design is only available at Lindqvist Voltige.
There is a gel-pad in the heel, and split rubber soles.
This shoe was the preferred model among the elite gymnast at the Olympic Games in London.
Do you have a question?
Contact us here

Denmark
Free shipping for purchases over 70 €

North and west EU
Free shipping for purchases over 140 €

Norway/Rest of Europe
Free shipping for purchases over 280 €
Does not apply to barrels and handles