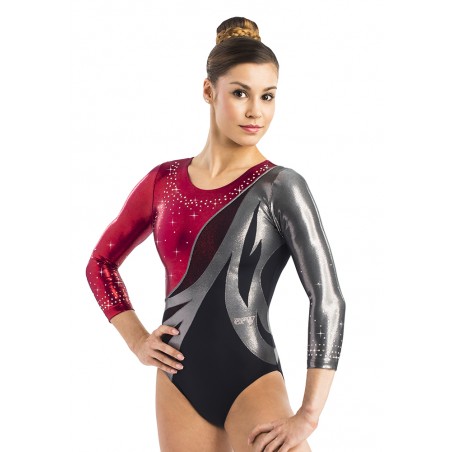  
Celebria
Leotard from Ervy, that can be made with long legs, arms, and zipper/keyhole in the back, so it can be used to vaulting.
All colours can be changed to any of our 300 different fabrics. See our line of fabrics here:voltige.dk/butik/gb/33-ervy
See our guide to unitards here: voltige.dk/butik/gb/content/10-dragtguide
Feel free to contact us for help with making you new unitard.
Unfortunately, It is not possible to buy this product as a leotard.
Do you have a question?
Contact us here

Denmark
Free shipping for purchases over 70 €

North and west EU
Free shipping for purchases over 140 €

Norway/Rest of Europe
Free shipping for purchases over 280 €
Does not apply to barrels and handles