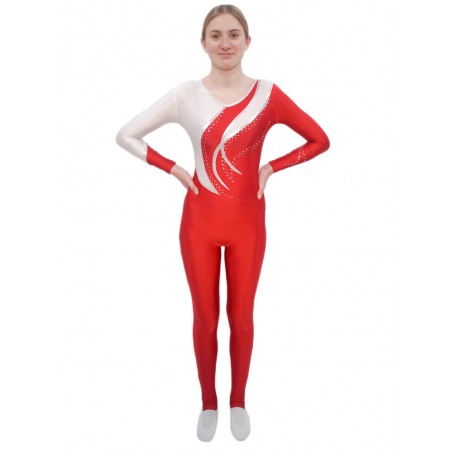  
Runa
VAT included
Delivery: 3 to 8 weeks
Ervy unitard for competitions and shows, in good quality from Ervy
Choose you own colours without surchage, as long as it have the same amount of glitter fabric, as on the picture.
You can see our line of fabrics here: voltige.dk/butik/gb/33-ervy
It is possible to make the unitard with otther types of fabric, and you can choose to add differnt additions, like Swarowski stones, finger-loops and stirrup foot. We have a 20 % discount if you buy 6 ore more unitards.
See our guide to unitards here: voltige.dk/butik/gb/content/10-dragtguide
Feel free to contact us for help with making you new unitard.
Product customisation
Don't forget to save your customization to be able to add to cart.
See available colours here: voltige.dk/shop/33-ervy
Do you have a question?
Contact us here

Denmark
Free shipping for purchases over 70 €

North and west EU
Free shipping for purchases over 140 €

Norway/Rest of Europe
Free shipping for purchases over 280 €
Does not apply to barrels and handles